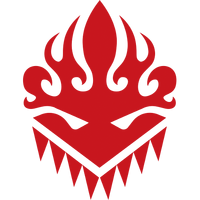 Kagerō (かげろう Kagerou, literally "Heat Haze") is a clan from the Dragon Empire nation. In general, Kagerō's focus is wearing down the opponent's resources, by retiring the opponent's rear-guards, restanding their vanguards, pressuring the opponent to guard using on-hit skills, or gaining extra power and criticals. Their new Keyword is "Blaze".
Fan sets containing Link Joker cards
Clan Booster Sets
Races
Unique Races
Archetypes/Sub-clans
List of Kagerō canon cards
List of Kagerō fan cards
Grade 0
Grade 1
Grade 2
Grade 3
Grade 4
Community content is available under
CC-BY-SA
unless otherwise noted.